High-Quality Digitally Printed Labels
If you are interested in upgrading your product's packaging, digital label printing from Royal Label is an easy, straightforward, and cost-effective process that ensures a top-quality label perfect for any application. The decision to print digital labels saves your company time and money while offering an unparalleled level of customization and control throughout countless runs, even with variable data.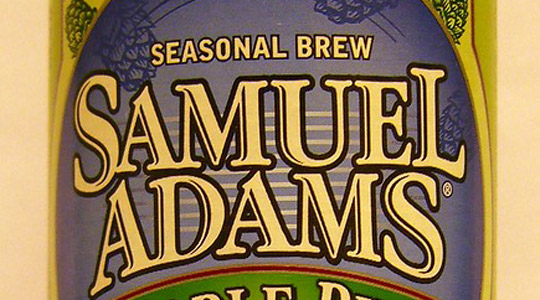 Expert Digital Label Printing
To begin digital label printing, a product manufacturer must first coordinate with an experienced, reliable, and professional label printing company in Boston like Royal Label. After both parties agree on a quote for services, the manufacturer will provide the printer with information and graphics included in the label design. Based on these specifications, the printer's team will develop a print-ready file consisting of all relevant material while meeting the manufacturer's labeling requirements.
Throughout the custom label printing process at Royal Label, several iterations are typically created by the design team before the perfect label is finalized. This close communication level allows the manufacturer to provide input and define guidelines for producing multiple print versions. Once the print-ready files are approved, the printer will create digital labels by applying the design to the substrate or layer.
Finally, a die cutting machine with a small blade is programmed to precisely cut out each tag to perfectly fit the product container. Once they have been scored to the manufacturer's specifications, the digital labels are ready for applying to their designated products.
Benefits of Professional Printed Labels
Compared to traditional printing methods, digital printing eliminates the time-consuming technique of using expensive plates and films to create product labels. This simplified computer-to-press process produces the highest quality labels at competitive costs in the shortest amount of time.
There are numerous benefits of digital label printing, including:
High-Quality Custom Labels
Because digital label printing eliminates film and plates, it's ideal for labels to require close registration. This means you receive a digital label with perfect detail, from tiny fonts to barcodes. In the production of our custom digital labels, the Royal Label team employs HP Electroink.
This innovative ink features electrically chargeable particles applied in a thin layer to the printing substrate, resulting in the deepest colors and highest coverage using the lowest ink amount. With our ESKO software, we also offer True Pantone® matching, so we can accurately match a custom color of your choosing or your PMS logo.
Short- or Long-Run Printing
Digital printing is extremely flexible, accommodating both short- and long-run printing needs of companies of all sizes. Digital label printing features low printing minimums, so small businesses can create multiple short production runs for various products without sacrificing quality or breaking the budget.
This contrasts with traditional printing methods, which only become cost-effective if a business needs high-quantity production due to the high cost of creating plates and developing film. When big production runs are produced for larger companies, digital printing can manage more robust demands. These labels will be more visually appealing, longer-lasting, and ultimately more effective than traditional printing methods.
Perfect for Variable Data
With digital printing, the label printing process can be streamlined for companies requiring different types of products in the same line. Digital printing makes it simple and inexpensive to create easy-to-read labels featuring several designs, sequential numbering, or other scannable barcodes in the same production run.
Quick Turnaround Times
Digital printing is perfect for companies that regularly release new products or make changes to their products according to consumer trends or requests. It also offers companies the ability to adjust their products around seasonal changes quickly or accommodate any significant revisions in ingredients or instructions.
To update a label design, traditional printing methods require the time-consuming design of plates and sourcing of appropriate inks, with any error resulting in substantial production delays. Digital label printing, in contrast, only requires the printer to update the print-ready file for it to be prepared for the next run.
Labels for Products, Medical Devices, Cannabis, and Much More
Digital label printing offers a high-quality design and accommodates an endless amount of variability. This makes it the ideal solution for manufacturers of products that require highly detailed prints. Labels for products such as medical devices, pharmaceuticals, food products, and cannabis items must adhere to strict industry standards to ensure products are used correctly and safely.
If your company must meet specific regulations or compliance standards regarding the information displayed on your product label, the degree of detail possible in digital label printing means you can include all relevant information while retaining image quality.
As a leading printing company in Boston, Royal Label has spent decades creating pharmaceutical labels and medical device labels for many well-known companies. This extensive experience has allowed us to become closely familiar with the rigorous demands of the field. We can streamline the printing process while guaranteeing your product labels convey reliability and quality to your target consumers. As the medical and recreational cannabis industry continues to thrive, cannabis labels will need to feature the same professionalism and transparency level to keep up with the competition, too.
Why Choose Us as Your Digital Label Printing Partner
Whether your label includes a variable 2D barcode, multiple languages, or hundreds of small lots, we can help you create it. Some of our loyal clients, such as Boston Beer, Green Mountain Coffee, and Lego have used our digitally printed labels in various consumer applications.
With 60 years of experience as a top-rated professional label printing company, the Royal Label team works with you throughout every step to ensure your labels are designed to your specifications and turn out exactly as you imagined.
To learn more about how Royal Label can develop digital labels for you, contact us today!
Get A Quote
Royal's processes are built from a foundation of over 60 years of experience and hundreds of customer audits. We look forward to working with your QA team.