Custom Printed Labels for US, CSA & ROHS Compliant Applications
Specializing in UL, CSA, ROHS and CE Compliant Industrial Labels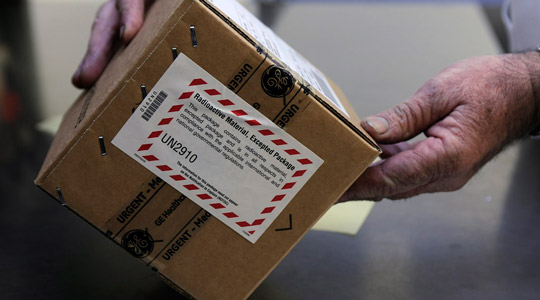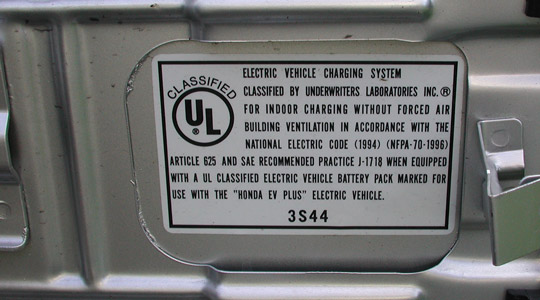 Compliant Label Printing
Are you looking for compliant label printing for your products? Do you often wonder, "Where can I get UL labels printed"? Royal Label is proud to provide ROHS labels, UL certified labels, and CSA labels to meet all of your safety compliance needs. Whether you need to mark an industrial tool, a cannabis product, or a medical device, Royal Label's line of high-quality and compliant labels can help you enhance your brand and meet stringent safety requirements.
Located in the heart of Boston, Royal Label has over 60+ as a leading manufacturer of UL, CSA approved labels serving the manufacturers of UL approved products. We source materials to meet UL Standard 969 and meet UL requirements for durability, indoor and outdoor exposure.
Royal Label is committed to providing superior quality products that meet or exceed our customers' requirements as well as government regulations. We require our suppliers to certify that the products we purchase from them meet ROHS directives.
UL Labels
UL label compliance is incredibly important in worldwide industries – in fact, the UL Mark is the single most accepted Certification Mark in the United States and appears on over 22 billion products annually. If you need UL approved label printing, look no further than Royal Label. We know how to meet these types of requirements by using only UL approved label material and ensuring all the necessary components are in place.
There are three main types of UL labels: UL 969 labels, Type L UL marks, and Type R UL marks.
UL 969 labels, also known as durable safety labels, are applicable in situations where the UL engineer believes that the product needs additional warnings or information for consumer safety. People in the industry also refer to this type of label as a Durable UL Label, CSA C22.2 No. 0.15, or UL Recognized Component Label. UL 969 labels usually include the following elements, depending on the type of product:
Safety information for the product
Technical product information
UL standard product category requirements
Proprietary manufacturing procedure requirements
Type L and Type R UL marks are also known as UL Logos, UL Classified Labels, or UL Listed Labels. They are the most common type of UL label and products who meet the certification requirements must include them on their packaging or surface. Type L UL marks usually include the following elements:
The UL mark
The words "Issue No." or "Serial No." followed by the authorization order numbers from the UL certificate
In contrast, Type R UL marks include the following elements:
The UL mark
A 4-character alphanumeric Control Number or a File Number
The main difference between these types of UL labels are the durability requirements. If you need to place a UL 969 label on a product, for example, you have to use pre-approved and pre-tested materials that hold up to certain standards. However, if you need a UL mark, they do not need to be on this certain material – but having a custom label printing company service your UL stickers will ensure that your marks remain on your product and your product remains UL certified.
Certain types of products will need UL hologram labels for their safety requirements. Globally, manufacturers of decorative lighting strings, decorative outfits, electric ornaments, cord sets, and many other types of electronics need this special label to comply with safety requirements. Hiring a UL label printer like Royal Label will ensure that you meet these requirements and keep your products on the shelves.
CSA Labels
Are you looking for a label printing company that meets FDA regulations for CSA? If you are a medical company that's manufacturing products that contain erythropoiesis-stimulating agents (CSA), Royal Label can help. Our labeling experts are knowledgeable of FDA label compliance and can print your CSA labels error-free.
The United States Food and Drug Administration recently updated their recommendations for CSA products for patients who suffer from chronic kidney disease. Your labels will now need to include the following elements:
A new warning of CSA risks for patients with a high hemoglobin level
Information about starting CSA treatment with a lower hemoglobin level
Information for healthcare professionals about the hemoglobin risks and recommendations for use
When you hire Royal Label to assist with your CSA labels, we will ensure that you meet all FDA requirements and reduce your company's risk of liability.
ROHS Labels
ROHS labels, or Restriction of Hazardous Substances, are labels that you must include on your product to ensure that you passed ROHS compliance. Under ROHS, your product cannot contain any of the following materials:
Lead
Mercury
Cadmium
Chromium
Polybrominated biphenyls
Hexavalent chromium
Polybrominated diphenyl ethers
Certain phthalates
Any business that sells electrical and electronic products to countries in the European Union must include ROHS labels on their products. If you do not include ROHS labels on your products, you could face consequences from EU non-compliance bodies. For best results, choose Royal Label to ensure that you print durable and long-lasting ROHS labels to place on your products.
Choose Royal Label for Your UL, CSA, & ROHS Compliant Labels
Whether you need to label hazardous substance or need to comply with UL label requirements, Royal Label can help. We will collaborate with you and your team to discuss your label requirements and provide you with high-quality label printing. With our quick turnaround and zero-defect track record, you will be able to comply with regulations, keep up with operations, and ensure your labels are free of liability.
For more information about scheduling an audit facility or to learn more about how we can help you meet your UL, CSA, and ROHS compliant label needs, contact Royal Label today. Please call Marychristine Clifford at 1-617-825-6050 Ext. 105 or send an email to [email protected] to discuss your label printing today.
Get A Quote
Royal's processes are built from a foundation of over 60 years of experience and hundreds of customer audits. We look forward to working with your QA team.