Custom Nutraceutical Labels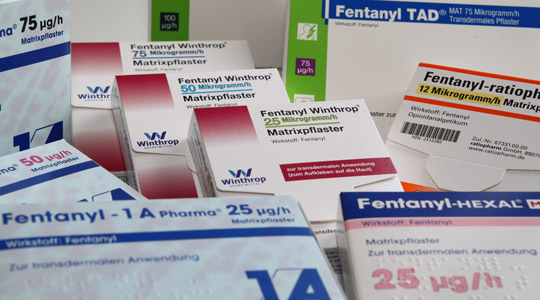 A nutraceutical label is any label used for a "nutraceutical" product. These products consist of anything that combines nutrition with pharmaceuticals, such as vitamins and powders. Because these products are meant for health, the process of making their labels is more involved and specific than with other types of packaging labels.
Nutraceutical Label Printing
Packaging labels aren't just there for marketing – they're vital for providing consumers with important product information. For some products, the label must go through higher standards of quality control to ensure that consumers get what they need. Nutraceutical labels must be handled with care in order for the customer to be able to use their vitamins, supplements, powders, and more correctly. As a result, the labels must hold up to strict FDA standards regarding accuracy, stability, and legibility.
It's also important for each company to make sure their products stand out, and nutraceutical products are no exception to this vital marketing rule. In ensuring that their labels are customized to fit the company's brand, style, and target demographic, a company can also make sure that their products are distinct from similar products put out by other companies. In this way, not only is there healthy competition between nutraceutical product companies, but consumers are also able to tell the difference and pick up the correct product.
FDA Requirements for Supplement Label Printing
The FDA requirements for properly printed nutraceutical labels, made to protect consumers and pharmaceutical or custom label printing companies alike, include:
The identity of the product, written accurately.
The proper ("net") quantity of the objects within the bottle.
Facts about the nutraceutical product, such as how often it should be taken or what you can't take with it.
An accurate ingredients list.
The name and address of the company or companies behind the product, such as the manufacturer or producer.
Getting all of this done correctly will protect both the consumer and the company. For example, if something goes wrong when taking the product, a company can be protected from legal trouble if the label clearly states the uses and risks of consumption. Meanwhile, a consumer won't have to worry about whether or not they're taking the correct product and will have the ability to contact the company if necessary. In short, properly done nutraceutical labels minimizes the risk of harm coming to anyone involved.
How to Create Custom Label Supplements
Making labels for nutraceutical products may not be exactly like making labels for food, but one thing that remains consistent is the importance of branding and customization. While too much branding could overwhelm the informative side of the label, marketing is still necessary to ensure a company stands out from the competition. That's where custom labeling comes in.
During the custom label-creating process, you'll have to answer various questions about how you want your labels to look. These questions won't just alter how the brand is perceived but also how and where you can fit information and what sort of packaging you should be using.
For labels, you have two main options if you're using solid packaging:
Pressure-sensitive labels. These are common and popular for nutraceutical products because of their easy application method, variety of options, and the ability to embellish them. However, they only work for smooth, evenly-shaped packaging.
Shrink sleeve labels. These labels are growing in popularity because they can fit any container and provide fill branding. However, shrink sleeves can also be more complicated to apply, especially if the application is done by an inexperienced printing company.
The label type you choose for your product will be based on your own personal preferences, the type of packaging you're using, and the experience or capabilities of the custom labeling company.
The print method also matters here. Typically, a nutraceutical company will want to use digital label printing because it's efficient, detailed, budget-friendly, and able to be altered as needed. Other options include Flexco, which is versatile and colorful, and Rotogravure, which is sustainable and ideal for long-term product runs.
Finally, you need to determine how your labels will actually look. Consider:
How much area should the label cover if using pressure-sensitive labels?
What sort of style and tone do you want to convey through colors, font, and added text?
Where all the information should be placed on the label, with consideration for how the product will look.
If done right, you'll have labels that properly describe your product and brand while also being efficient to produce, suitable for the container, and able to hold up to FDA standards.
Contact Royal Label
There's a lot that goes into making any custom label, especially nutraceutical labels. If you contact Royal Label today, you'll be working with a professional label-making company that you can trust to follow FDA guidelines, market your brand, and produce high-quality labels for your products.
Get A Quote
Royal's processes are built from a foundation of over 60 years of experience and hundreds of customer audits. We look forward to working with your QA team.