Custom Printed Labels for Cannabis Products
Royal Label offers much more than just labels for cannabis products; we can handle a wide variety of labeling, packaging, and branding services for cannabis companies.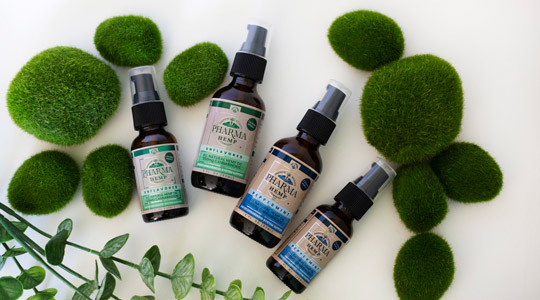 Custom Industrial Product Labels
Cannabis Labels
Royal Label has more that 63 years in the medical device, pharmaceutical and consumer label markets.
We have entered the emerging Cannabis/CDB market with the legalization of Adult Use and Recreational marijuana. Laws have change dramatically in recent years within the cannabis industry which means a blossoming new industry with countless growers, suppliers, manufacturers and dispensaries all of which need compliant labels for their products. Royal Label is positioned to help cannabis-focused companies develop attractive brand labels which meet all and state labeling requirements.
We understand the challenges involved when it comes to marijuana labeling requirements which are subject to change any time. Royal Label stays up- to- date on regulations and will work with you to design a label which conveys your distinctive brand builds trust with your customers and is cost effective.
At Royal Label we offer a consultative approach to labeling for your cannabis products including; flower, topicals and edibles.
---
Meeting Your Marijuana Labeling Requirements
The medical viability of cannabis is still a topic of debate, but several states have embraced the research that indicates cannabis can effectively treat a variety of medical conditions. A few other states have even legalized recreational cannabis sales for adults. We help our customers meet their cannabis labeling requirements by state and create custom labels for cannabis products that meet all applicable compliance requirements.
The states that allow recreational cannabis sales include:
Massachusetts
Rhode Island
Colorado
Oregon
Washington
Nevada
Alaska
Michigan
Vermont
Maine
---
Recreational cannabis dispensaries must meet state-level regulations and ensure their recreational cannabis labels include all required information. Expertly made cannabis product labels not only help protect recreational cannabis dispensaries from inventory mix-ups and legal penalties for unmet compliance requirements but also help promote dispensaries' brands and encourage customer loyalty.
The states that have only approved medical cannabis at this time include:
Connecticut
New York
Florida
Louisiana
Montana
North Dakota
Minnesota
Utah
Arizona
New Mexico
Hawaii
Oklahoma
Arkansas
Missouri
Illinois
Ohio
West Virginia
Maryland
New Jersey
Pennsylvania
Rhode Island
Delaware
Medical marijuana labels must meet strict requirements and include a host of information about products sold at medical marijuana dispensaries. Each state has very clear cannabis product labeling requirements that all cannabis dispensaries must meet, and failure to comply with these regulations may lead to hefty fines or even business closure from a government oversight agency. Any product sold for medical purposes must include instructions for appropriate use, safety warnings, and any other information required by law.
Many of the cannabis products sold in the states that have allowed medical marijuana sales are only available in limited varieties, and dispensaries must ensure the products they sell perform as advertised and meet each customer's needs and expectations. The medical marijuana dispensary industry still faces quite a bit of scrutiny at many levels, and Royal Label can help create accurate, professional, and attractive branding that meets all compliance requirements for cannabis packaging labels.
---
Royal Label can help create cannabis labels which comply with state regulations. We adhere to all regulations state by state and keep track of changing regulations and compliance requirements without sacrificing branding or visual quality on retail marijuana labels. Customers have the right to informed purchasing decisions, and we help ensure your cannabis labels are accurate as well as attractive.
Marijuana labels requirements which can include product net weight, THC & CBD percentages, lot numbers, and the information of the lab that tested the product as well as test confirmation numbers and dates, strain names, and much more. It can seem like a challenge to create attractive branded labels that meet these strict requirements, but Royal Label has the tools and experience to handle the most complex cannabis label printing requirements.
Creating labels for marijuana products shouldn't fall to novice graphic designers or packaging services. Instead, let Royal Label handle all of your cannabis labeling requirements so you can focus on serving your customers top-quality products in safe, compliant, and attractive custom packaging.
The Royal Label Difference
Royal Label processes are documented from order entry through shipping and are written to GMP standards. We practice lot segregation to prevent product mix-ups, including locked holding cages you can find in every production area of our facilities. We have complete traceability of lots. Our robust quality ensures complete control over all revisions at Royal Label. Our 100% computerized detection system can easily recognize an error and halt production, so we can remove non-conforming labels quickly and easily.
Royal Label has over 60 years of experience with complex medical, pharmaceutical and consumable product applications. We run a fully compliant GMP facility and track each process carefully to ensure 100% accuracy on every order, every time. For more information on how we can help label your medical marijuana brand and products, and for your free label estimate, please call Marychristine Clifford at 1-617-825-6050 Ext. 105 or send an email to [email protected].
Cannabis Labeling Services from Royal Label
Royal Label offers much more than just labels for cannabis products; we can handle a wide variety of labeling, packaging, and branding services for cannabis companies. Some of the specialized labeling services we offer for cannabis companies include:
Marijuana packaging labels
Cannabis Rx labels. There are extensive special labeling rules for any type of prescription medication, and medical marijuana products are no different. In some cases, they actually require more information than non-cannabis pharmaceuticals.
Tamper-evident labels
CDB labels
Cannabis oil labels
Custom edible labels for cannabis-infused foods and beverages
Cannabis topical labels for creams and topical ointments infused with marijuana
THC tincture labels
Cannabis vapor labels
Plastic container labels
Glass jar labels
Cannabis bag labels
Cannabis container labels. All medical and recreational marijuana users must ensure their cannabis products do not fall into children's hands.
Not Safe for Kids and Contains THC labels
Products that meets "State marijuana label requirements" along with all other state's specific requirements
Dispensary cannabis labels with unique branding
Get A Quote
Royal's processes are built from a foundation of over 60 years of experience and hundreds of customer audits. We look forward to working with your QA team.