Silkscreen Labels for Medical Devices and Other Applications
When you need a rugged silkscreen label that stands up to constant use.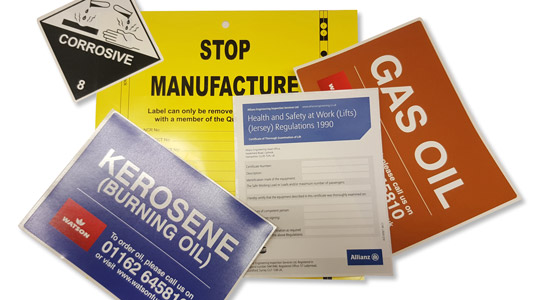 Prepress Printing Services
Silkscreen labels are ideal for those applications that require your label to withstand repeated washings / sterilizations or the outdoors (sun, rain, etc.). Unlike digitally printed labels, the ink on silkscreened labels doesn't fade with time, making silkscreen labels ideal for anything that gets "beat up."
Our silkscreen label capabilities include:
Short or long runs – Whether you have 100 or 100,000 pieces, we can accommodate you.
Multiple media – From polyester to polycarbonate, we can print nameplates to equipment tags.
UL/CSA – Ask about our many UL/CSA approved materials for your silkscreened applications.
GMP compliant – With SOPs in place, we're ready to print your GMP compliant label.
Our clients have used Royal Label silkscreened labels in a variety of industrial and consumer applications:
Medical devices
Window decals
Industrial equipment
To learn more about how we can develop silkscreened labels for you, view our Portfolio or give us a call at 1-617-825-6050.
Get A Quote
Royal's processes are built from a foundation of over 60 years of experience and hundreds of customer audits. We look forward to working with your QA team.