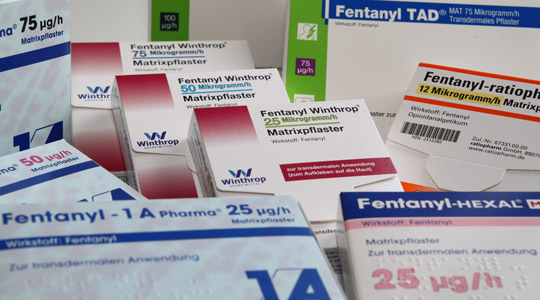 Drug and pharmaceutical labeling must be approached with the highest standards to ensure patients have all the information they need on any medication they are taking. It ensures they know the correct dose and procedures to administer the drugs safely as well. Proper drug labeling is also vital when it comes to pharmaceuticals, because it ensures that doctors and medical professionals know the details of how to prescribe and administer the drugs to patients.
It is imperative that pharmaceutical manufacturers protect patients from harm at all costs. Royal Label is an industry leader in printing custom labels for pharmaceuticals due to our attention to detail and more.
Pharmaceutical Packaging
The reason that specific product labeling information is essential with pharmaceuticals is because there is life-saving information that must be effectively communicated to both doctors and patients. The brand and the type of drug contained in the packaging is one of the first and most crucial elements of the label. In addition to this information, it is imperative to include the quantity of the product, its strength, and what patients it may or may not be suitable for. Lastly, labels for pharmaceutical products must list side effects, indications, contraindications, and instructions for the user. Some basic guidelines that a manufacturer must follow include listing the following details on the product label:
Drug interactions
Adverse reactions
Dosage details
Approved indications
Contraindications
Severe warnings
Less severe warnings
First FDA approval year
Generic name
This information is most often listed on the first page of the packaging label. Other information can be included in the following pages, but these details are important as they are the first that the doctor and the patient see when they examine the product.
Package design is an element of labeling for medicine that must never be overlooked. It is necessary to leave room on the packaging for the pharmacist to apply their own label without covering the pharmaceutical company's label. If this occurs, it can be detrimental to a patient's health since they cannot read the essential information. This labeling is the only means of communication between the manufacturer and the patient after they pick the drug up from the pharmacy.
As a top pharmaceutical label printing company, the professionals at Royal Label take all of these factors into consideration for every client we work with. When we print pharmaceutical labels, we are careful to include all pertinent Information for Use (IFU) materials. These labeling details are of utmost importance because they help to ensure that physicians make no mistake in prescribing medicine and patients are informed of the proper usage procedures.
We Know the Importance of Regulations
Pharmaceutical packaging is a highly regulated manufacturing process that is dependent upon the country or region of origin of the product. Since patient safety is the top priority, the information that is communicated on the labeling must be concise and easily understood.
At Royal Label, we strictly adhere to the guidelines determined by the U.S. Food and Drug Administration (FDA) to prevent injury or death to patients when they take the pharmaceuticals you produce. Labeling requirements for the pharmaceuticals and drug manufacturers are put in place to protect patients and physicians alike.
According to FDA requirements, we manufacture labels under a strict quality assurance program that fulfills Good Manufacturing Practice (GMP) requirements. By employing this technique, we are able to guarantee our labels meet the highest adhesion and legibility requirements.
We take pride in being an industry leader that adheres to prescription drug labeling requirements and produces top quality labels that exceed the expectations of our clients.
The product specific FDA labeling requirements we follow meet all FDA prescribing information requirements and rules, pregnancy and lactation labeling, patient labeling, and product quality related labeling.
Our Focus on Standard Operating Procedure
One of the most important facets of our operations at Royal Label is our strict adherence to a detailed operating procedure. We understand that the labels we make for your products must be specific to a fault so that no problems arise that could adversely affect the health of the patients who receive them. We demand that a zero-defect policy is followed, so your end product is of the highest quality.
We employ a lot of segregation processes that allows us to monitor the precise details of the labels we produce. This is especially important when we work with sterilized product labeling, which involves a specific set of details that must be completely accurate. The sterile device labeling procedures we follow must ensure sensitive information is relayed without error.
Regardless of the purpose of the labeling we produce, we guarantee that our labels can withstand any conditions they face. Whether it is repeated washing, extreme temperatures, or just daily wear and tear, our labels will not fade or peel.
Royal Label Is the Company for You
At Royal Label, we have built a strong reputation as a company that clients trust with their own esteem in the pharmaceutical industry. We provide a high-quality product that details the necessary specs that meet all regulations and ensure patient safety. By implementing stringent operating procedures, we exceed GMP labeling and packaging compliance, continuously protecting our valued customers. As a business that has worked for over 60 years in the industry, we would never risk our respected name due to labeling errors. This means that we wouldn't take any chances in putting your reputation on the line.
We look forward to working closely with you to ensure the labels we print for your pharmaceutical products go beyond your expectations and meet all federal drug labeling regulations. If you would like to schedule an audit of our facility or get more information on how we can make top quality pharmaceutical labels for you, please call Marychristine Clifford at (617) 825-6050 Ext. 105 or send an email to [email protected]. Royal Label would love the opportunity to build a relationship with your company that lasts a lifetime.
Get A Quote
Royal's processes are built from a foundation of over 60 years of experience and hundreds of customer audits. We look forward to working with your QA team.