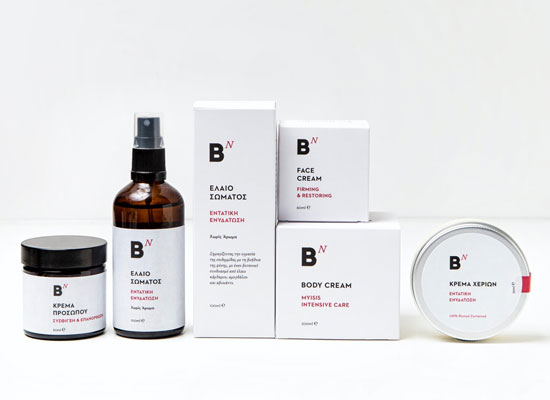 Professional and Beautiful Label Printing Starts with Royal Label
Established in 1959, Royal Label boasts decades of experience providing consumers with premier labels throughout the entire United States and abroad. Family-owned since day one, we maintain a commitment to exceptional customer service. Where larger corporations view you as just another number, our experts at Royal Label emphasize building lasting relationships with our consumers based on reliability and excellence.
Our manufacturing processes are good manufacturing practice (GMP) compliant, allowing us to work with several well-known medical device and pharmaceutical companies. As one of the region's first label companies to invest in high-quality digital printing, we have cornered the market and continue to develop our offerings to include the most current processes.
Royal Label's in-house art department ensures your label is designed precisely according to your specifications. Our label printing capabilities of flexographic, silk screen presses, and digital label printing can print as few or as many labels you desire. Royal Label utilizes 100% computerized inspection in our custom label printing, guaranteeing that every single label is fabricated to perfection. Read more about the specific types of labels we print below.
Medical Device Labels
Companies that manufacture life science products require specially designed labels held to strict standards to ensure proper use and safety for patients. It is imperative to carefully follow detailed protocol when printing labels for medical devices that will be used in hospitals and medical facilities. Just as the U.S. Food and Drug Administration (FDA) assesses these products to ensure the labels are compliant, they must also adhere to exact specifications. The FDA classifies medical devices into three categories based on risk level. At Royal Label, we manufacture zero-defect labels for all classes of devices, from bandages to pacemakers.
Some medical devices require the inclusion of Information for Use (IFU) materials, which explains the proper handling procedures to prevent injury or death due to improper use. We print IFU labels as well as any additional labels needed for medical device packaging. We adhere to strict guidelines for all our medical device labeling and printing services, and all our medical labels are printed to withstand sterilization, extreme temperatures, and frequent washing.
Pharmaceutical Labels
Pharmaceutical labeling is held to the highest of standards to protect patients. These labels must be concise and easily legible, clearly communicating essential product information while adhering to strict guidelines developed by the FDA.
Our labels include a variety of life-saving material, and often comprise the only interaction between manufacturer and patient. Pharmaceutical labels confirm that medical professionals are prescribing the correct drug and that patients receive the right medication.
To protect both physicians and patients, it is crucial to include the necessary information on coherent labels with high-quality adhesion. To meet safety standards, labels are required to explain the type of drug, brand name, generic name, dosage details, and instructions. They must also list potential side effects, drug interactions, adverse reactions, and warnings to prevent illness, injury, or death. Royal Label works to protect your patients and your company's reputation through our comprehensive, highly regulated pharmaceutical label printing processes.
Custom Label Printing
Royal Label's innovative technology produces zero-defect custom labels for a wide range of products in many industries. This includes food and beverage, beauty and personal care, and various retail products. Digital, silkscreen, and flexographic printing will enhance your packaging and take your company to the next level. Improve the shelf appeal and marketability of your products by designing a unique brand that consumers will recognize and remember. Our streamlined printing process and computerized inspection ensure your design is faithfully reproduced on every label.
Industrial Labels
For industrial labels that must withstand substantial wear and tear, Royal Label recommends silkscreen or flexographic printing. Silkscreen labels are created by using a treated screen to transfer ink directly onto the label material. Their durable ink makes them extremely heavy-duty so that they can tolerate several demanding conditions. Silkscreen labels are fade-resistant and capable of withstanding sun exposure, extreme heat, and high temperatures. They also resist chemical and physical abrasions and may be submerged in water, washed, or stored in any outdoor weather conditions.
Flexographic printing employs a relief plate that prints onto roll or sheet labels. This type of printing can be done thermally, too. The flexographic printing technique allows for large, high-volume runs that can be completed quickly after the initial set up, making this approach quite cost-effective. After you explain your application needs, we create the appropriate combination of ink, substrate, and adhesive to create the perfect label that will comply with industry regulations and last the lifetime of your equipment. This type of label printing is perfect for CSA labels, UL labels, RoHS labels and any other type of label for equipment and industrial products.
Medical Marijuana Labels
From growers to dispensaries, Royal Label can accommodate all of your cannabis labeling needs. Our decades of experience in manufacturing medical and pharmaceutical labels has allowed us to transition seamlessly into the growing field of legal recreational and medical marijuana labels. This industry includes unique demands beyond just creating a distinct brand that will resonate with consumers. Constantly evolving regulations require a company that is flexible and can work with you to make sure your products remain compliant. We design the perfect marijuana packaging labels for your products, including recently trending edibles, oils, and topicals.
Call Royal Label Today for All of Your Label Printing Needs
Royal Label creates high-quality, industry-compliant labels for medical devices, pharmaceuticals, industrial products, cannabis, and any other custom products you have in mind. Our attention to detail and quality service cannot be found in larger label printing companies, and our reputation speaks for itself. If you're ready to invest in your company by working with one of the area's foremost expert label printing companies, contact us today!
Get A Quote
Royal's processes are built from a foundation of over 60 years of experience and hundreds of customer audits. We look forward to working with your QA team.