Custom Printed Product Labels for Consumer Applications
Highest quality consumer product label printing for your strategic branding efforts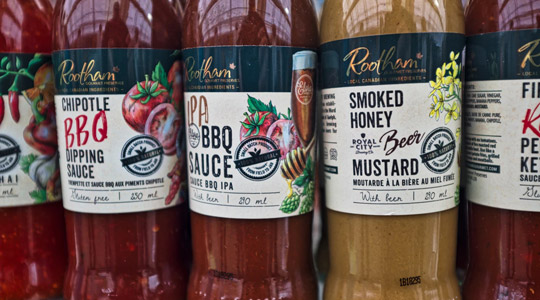 Custom Consumer Product Labels
Whether you need consumer labels for a marketing campaign, food packaging or a consumer product, Royal Label can provide a custom printed label to suit your application. Our capabilities include high quality, short-run digitally printed labels. We're also experts in creating durable silkscreened labels to last the life of your product as well as up to seven color flexographic labels in large quantities.
Have a tight deadline? Call Marychristine Clifford at 1-617-825-6050 Ext. 105 or send email to [email protected].
Examples of how Royal Labels have been used for consumer applications:
POS display labels
Food packaging labels
Specialty marketing events
Get A Quote
Royal's processes are built from a foundation of over 60 years of experience and hundreds of customer audits. We look forward to working with your QA team.