The Process of Digital Label Printing: From Start to Finish
Royal Label
Digital label printing is a straightforward and effective process that ensures high-quality labels for countless applications. These pressure-sensitive labels use a new printing technique that enables high print resolution, and just in time printing in a fraction of the time required for traditional label printing methods. If your operation needs short or long-run printing with labels and with multiple skus, digital printing is the preferred method.
Royal Label offers a wide range of digital label printing services aimed at reducing your manufacturing costs and providing the highest quality labels in a short time.
Beginning with a Label Printing Quote
The first step in the digital label printing process is the label printing quote. A product manufacturer needs to find an experienced and reputable professional label printer to handle the company's digital label printing needs. A manufacturer may "shop around" and request quotes from multiple printers until the manufacturer decides on a labeling partner. Once the manufacturer finds an agreeable quote, the two parties will collaborate to develop the company's digital labels.
Finalizing the Print-Ready File
After reaching an agreement on the quote for labeling services, the label provider and the manufacturer must work together to develop a print-ready file. This is a relatively straightforward process; the manufacturer provides the printer with the information and graphics that the printed labels must include and offers input for the final design. The printer's design team will work to create a print-ready file that meets the manufacturer's labeling requirements and includes all required information.
The print-ready file will likely go through several iterations before finalization. During this time, the manufacturer can define the requirements for multiple print versions. Digital printing makes it easier to account for different types of products within the same product line and streamlines the printing process. For example, if a company develops products available for purchase in different size containers, the printer will develop labels that include appropriate alterations for each product size. The same is true for products with different flavors, different ingredients, or other variations all using the same base label format.
Variable data plays a large role in the digital printing process. Digital printers use variable data to easily produce labels with sequential numbers, different barcodes, and multiple designs in the same run. Once the manufacturer provides the printer with all the variable data to be included in the printing job, the printer will finalize print-ready files and send them to the manufacturer for final approval. Once approved, the job can proceed to the digital printing process properly.
The Digital Printing Process
Once the manufacturer has approved the printer's print-ready files, the printer can begin the actual digital printing process and apply the approved label designs to the label substrate. Digital label printing ensures all label contents are perfectly readable, barcodes are easily scannable, and the printing job can take a fraction of the time typically spent with older label printing methods.
Digital label printing requires the use of advanced printing equipment like the HP Indigo 6000 Digital Press. This advanced digital printing system ensures the highest possible quality digital labels with color quality that easily surpasses conventional printing. The HP Indigo 6000 system operates at 98 feet per minute for four-color digital printing jobs and can produce nearly one million linear feet per month. This system minimizes waste by maximizing usage of every substrate frame. The HP Indigo 6000 Digital Press is one of the many tools Royal Label uses to provide clients with the best quality digital labels for a wide variety of applications in short run times.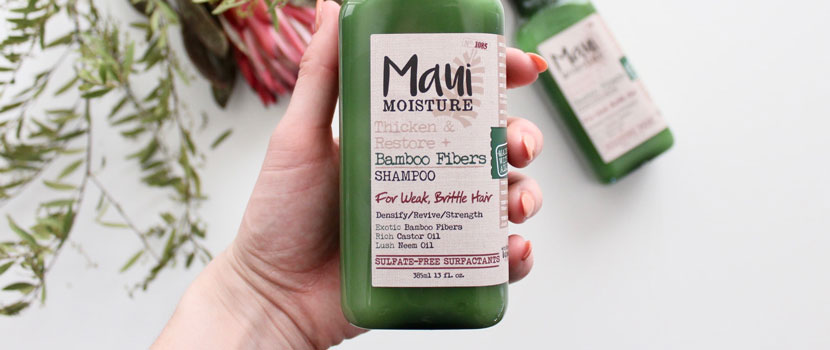 Die-Cutting and Finalization
After the digital labels have finished printing, the final steps in the process are die cutting and application. Digital printing requires the use of advanced die cutting machines to precisely cut each individual label from the printing substrate. A die cutting machine uses a small, precise blade programmed to cut each label exactly to the manufacturer's specifications. This ensures the labels fit exactly as intended on their designated products. Once cut, the digital labels are ready for application.
Work with a Trusted Digital Label Printing Expert
Digital label printing is the ideal choice for any manufacturer who needs custom digital labels for medical devices, food products, pharmaceuticals, or any other products that must include detailed information on their labels. Detailed and easily readable labels help ensure proper product use and consumer safety. They can also help products stand out from competitors. Investing in high-quality digital label printing can be a fantastic choice for almost any manufacturer, but only as long as the manufacturer works with an experienced professional digital label printer like Royal Label.
Gain a Competitive Edge with Custom Printed Digital Labels
If you are wondering where to get labels printed, Royal Label can provide a wide range of digital printing services for all types of products. We understand that companies in different industries have unique requirements and regulations to meet when it comes to their labels; we have extensive experience providing labels for all types of products. If you need a digital printing company in Boston to assist you with your next product labeling project, Royal Label has the skills, resources, and advanced equipment to make your vision a reality.
We provide digital label printing services for industrial products, pharmaceutical labels, consumer products, medical cannabis products, and compliance labels for specific industry regulations. Manufacturers working in competitive fields like the medical devices industry, the medical and/or recreational cannabis industry, or pharmaceuticals need digital labels to convey quality and reliability to their target customers. These industries also face some of the toughest regulations, and proper labeling with high-quality digital labels is an absolute must.
If your products require labels with specific details due to regulations from the Food and Drug Administration or other government agency, we can help. Our advanced digital label printing process ensures the highest quality digital labels for virtually any application. Our team will work closely with you to streamline the labeling process as much as possible. For medical product manufacturers, we have extensive experience meeting the rigorous demands facing the medical device manufacturing industry and can help you expedite your production processes.
For more information about scheduling an audit of our facility or how we can help you meet your medical labeling needs, please call Marychristine Clifford at 1-617-825-6050 Ext. 105 or send an email to [email protected].