Information For Use (IFU) Labels
IFU Labels for Medical Devices and Pharmaceuticals.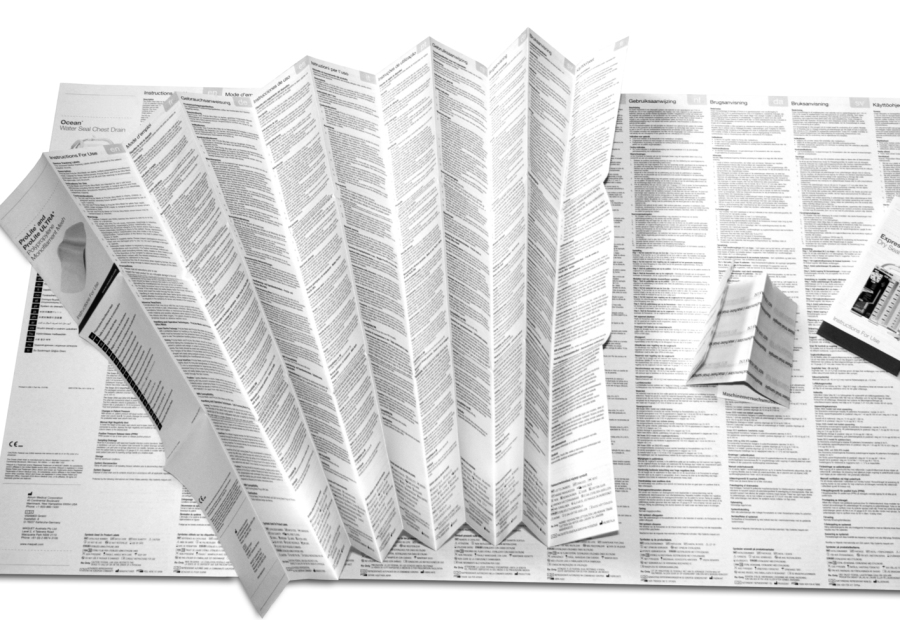 High Quality, Validated IFU Printing Services
In addition to our high-quality label printing services, Royal Label also provides validated IFU printing services to meet your product and packaging challenges. Medical device manufacturers are required to provide IFU instructions for use for their medical instruments and devices. They are designed to provide users, patients, medical professionals and other necessary 3rd parties with specific information including but not limited to:
Instructions for use
Manufacturer information
Materials product is made of
The intended use and function of the product
How to properly store and maintain the product
Any warnings, restrictions or residual risks
Who Are IFUs For?
IFU's are designed to inform both professionals as well as someone with little to no prior knowledge of the product. Often Pharmaceutical and medical device companies will include separate IFU's for the user and the medical professional, as both categories of people will often need different information.
At Royal Label we have the ability to print multiple language IFU's to serve your diverse customer base. Our processes are fully documented from order entry through shipping. We provide a first article proof and consult on the best layout to fit within a single sheet, folded sheet or booklet.
IFUs for Medical Devices
Royal Label is committed to quality. We have full documentation of your IFU and provide first article proof of each production run. IFUs are required to include readable information yet be able to fit into a small container. Special gluing process keeps the items together while packaged and allows for easy separation by the end user.
Pretty much every medical device used in a hospital or by consumers outside of a medical facility requires an IFU that needs to be able to last the lifetime of the product. The reason they need to last so long is because the instructions for use as well as detailing the proper sterilization process for that particular device. For instance, IFUs for surgical instruments will outline exactly how that specific instrument needs to be sterilized so it stays sanitary over multiple uses.
Royal Label is able to provide print high quality IFU that will last the lifetime of the medical device and be able to withstand heavy use overtime. Some of the medical device IFUs we print for include:
Surgical instruments
Blood glucose meters
Heart monitors
Tubing and needles
Diagnostic equipment
And More!
IFUs for Prescriptions and Pharmaceuticals
Every prescription sold to consumers requires strictly regulated IFUs to be included as part of the pharmaceutical packaging. These prescription IFUs are very crucial as they provide need to know information to patients including:
Instructions for use
All warnings, allergies, restrictions or residual risks
How to properly dispose of the product
Among other FDA and product specific requirements.
Royal Label is highly experienced designing IFUs for pharmaceutical & prescription products that are easy to read while also being small enough to be folded and fit properly in the prescription's packaging. We are highly knowledgeable about FDA regulations for prescription IFUs, and can help design an IFU that will meet all necessary requirements.
To learn more about how we can design and print IFUs for you, please call Marychristine Clifford at 1-617-825-6050 x 105.
Get A Quote
Royal's processes are built from a foundation of over 60 years of experience and hundreds of customer audits. We look forward to working with your QA team.