GS1 and GS1-128 Barcode Labels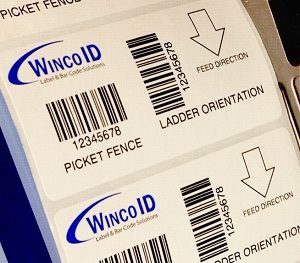 Retail and Consumer Product Labels
Many product manufacturers have converted to GS1 barcodes, which is quickly becoming the new standard for supply chains all over the world. GS1, a nonprofit organization dedicated to maintaining worldwide quality standards for communication across businesses. A barcode is a method of representing data in a visual, machine readable form. GS1 standards help streamline distribution and other vital business operations all over the planet.
So, what are GS1 labels? These labels include GS1 barcodes that ensure compliance with GS1 standards, improving efficiency, traceability, and supply chain visibility. The best custom label manufacturers know the GS1 system and can help product manufacturers achieve full compliance.
History of GS1 Labels
In 2004, the EAN and UCC worked together again to launch the Global Data Synchronization Network (GDSN), an international initiative aimed at enabling efficient data exchange between trading partners using the internet. By 2005, the GDSN expanded to nearly one hundred countries, and the GS1 designation took root. The GS1 isn't an acronym; the number and letter combination refer to the one universal system of product identification standards – G for global, S for standards, and 1 signifying that it's the only one.
Benefits of the GS1 System
GS1 is a global standardized product identification system that enables easier traceability from manufacturer to end user. Product manufacturers all over the world face increasing legal requirements for product traceability, and the GS1 UPC barcode system enables more seamless traceability all over the world. GS1 assigns every product a unique global trade item number (GTIN). This enables easy product identification in any country in the world with virtually no restrictions or errors. Virtually every company working in the medical sector has invested in GS1 compliance with their digital label printing.
What Is GS1 GTIN?
A GTIN barcode can be read in any language; the unique GTIN of a product will scan the same way in any country with any system that uses GS1 standards. GTIN is the core of the GS1 system, forming the basis of the entire database of international products. For years, the GS1 system operated in the healthcare industry with the primary objective of increasing patient safety and supply chain efficiency. Now, medical manufacturers from all over the world use GTIN barcodes for easier international traceability and greater product reach thanks to the credibility gained from GS1 compliance.
GS1-128 is another application standard for the GS1 system, using the Code 128 barcode specification, formerly the UCC/EAN-128. Introduced in 1989, the GS1-128 system adds more identifying digits to a product's unique code, including batch numbers, package quantities, "best used before" dates, weight, and other attributes. The GS1-128 system also influences other types of GTIN barcodes.
A GTIN barcode typically includes an 8, 12, 13, or 14-digit long product code that uses different sections for the Company Prefix, Item Reference, and a calculated Check Digit. A GTIN-14 barcode will include an Indicator Digit as well. GTIN-8s are coded under EAN-8 barcoding standards. GTIN-12s may appear in UPC-A, ITF-14, or GS1-128 barcodes, and GTIN-13s might appear in EAN-13, ITF-14, or GS1-128 barcodes. GTIN-14 barcodes might appear in ITF-14 or GS1-128 barcodes.
GTINs exist in the Global Electronic Party Information Register, or GEPIR. The GS1 GEPIR is a distributed database available at no cost that contains basic information on more than 1,000,000 companies in more than 100 countries. GS1 GEPIR is free to access but currently limits the number of access requests per day from a single IP address to 30.
Benefits of GS1 Standards
GS1 GTIN numbers and the GS1 GEPIR system hold much more value than simply boosting traceability for products sold internationally.
GS1 standards in the healthcare market support product traceability and help detect counterfeit products.
Healthcare products with GTIN barcodes minimize the chances of medication errors. Many medications have names that sound very similar to other medications and GTIN barcodes help eliminate confusion.
GS1 labels streamline the product recall process, allowing manufacturers and distributors to quickly and accurately identify products affected by a recall.
The GS1 system helps support clinical processes, such as multiple treatment offices coordinating care for patients who travel internationally or for those who received initial treatment in one country and then moved to another country to convalesce.
Regulatory bodies all over the world have started adopting the GS1 system for use on medications as well as medical products and devices. Many product manufacturers who have not yet converted to the GS1 product labeling system are feeling increased pressure to do so in light of mounting regulations. GS1 barcode cost may seem like a significant expense but failing to adopt these global standards could mean missing lots of opportunities on the international marketplace; many companies simply won't bother with products that do not have GS1 barcodes. The process doesn't have to be complicated, either. Some companies will simply buy a GS1 barcode online.
A GS1 label printing company can help you meet GS1 regulations, and it's essential to work with a barcode printing service that stays updated on all new regulatory changes in the international business community. When you're asking, "how to print barcodes for my products" or "how to find GS1 barcodes online," we can help. We offer affordable label printing for GS1 and GS1-128 compliance.
As one of the leading label printing companies in New England, Royal Label will work with you to implement your GS1 barcode. We have certified GS1 barcode generating software along with scanning, grading, and reporting devices to ensure your GS1 barcodes follow global standards. To learn more about scheduling an audit of our Boston label printing company or how we can help handle your medical labeling needs, contact Marychristine Clifford at 1-617-825-6050 Ext. 105 or email her at [email protected].
Get A Quote
Royal's processes are built from a foundation of over 60 years of experience and hundreds of customer audits. We look forward to working with your QA team.