A Quick Guide to Choosing the Right Label Adhesive
Royal Label
Label adhesives are an important consideration for almost any product manufacturer but choosing the one that works best for your product can be tricky. One type of adhesive may work better for plastic than glass or vice versa, and some products for specialized use require even more careful consideration. If you need to choose custom adhesive labels for your product, start by understanding the basic label adhesive types.
Types of Label Adhesives
To choose the right adhesive for your label, it helps to know a little about them. Label adhesives exist in four main categories:
Permanent Adhesive. This type of label adhesive is essentially impossible to remove without damaging or distorting the label to which it is applied. Choosing the right type of permanent adhesive requires considering the amount of UV exposure, moisture levels, temperature range, substrate, and the surface material of the product. For example, a label for a small vial would require different permanent adhesive than a medical device which goes through sterilization.
Removable Adhesive. This type of label adhesive leaves behind little to no residue when removed. Removable adhesive is designed for temporary use and not to damage the substrate when removed.
Repositionable Adhesives. These label adhesives are ideal for removing and reusing labels from products, such as large products that need flat, even application. Removable labels allow end users to place labels exactly as needed. Sticky notes are a common example of a product that relies on repositionable adhesives.
Temperature-Specific Adhesive. These label adhesives are ideal for difficult label applications. If a label needs to be straightened out or a crease or bubble removed. Repositionable adhesive is also widely used in applications such as baby wipes, wet wipes, and makeup wipes.
Once you have narrowed down the type of label and label adhesive a product will require, break down each option's performance factors to find the ideal type.
Label Adhesive Performance Qualities
Every label adhesive has three main performance factors:
Tack, or the label adhesive's initial attraction to a surface with minimal pressure. An adhesive with strong tack will hold firmly to a surface with very little pressure, while an adhesive with weak tack may need consistent pressure over time for a strong seal.

Adhesion, or the strength of the bond between the surface and the adhesive after applying pressure to the adhesive. Low adhesion may remove with little to no residue while strong adhesion makes a label virtually impossible to remove without residue or damaging the label.

Shear, or the amount of strength it takes to pull a label across a horizontal surface in a direction parallel to that surface under specialized testing conditions.
Knowing these performance factors can help you choose the right adhesive for your label. You should also consider the chemical properties of the label adhesive you choose, particularly the type of base it uses.
Acrylic Adhesives. If you need superior durability or a label that can withstand UV rays and most chemical solvents, acrylic adhesives offer the best adhesion and long-term bonding ability. These adhesives are also very difficult to remove, making acrylic ideal for tamper-evident labels and adhesives.
Rubber-Based Adhesives. These adhesives are ideal for a general-purpose adhesive because of its ability to adhere to low energy surfaces and rubber-based adhesives are often a more economical choice.
Now that you know the different types of label adhesives, their performance qualities, and their base chemical compositions, you need to find the right label adhesives for your applications.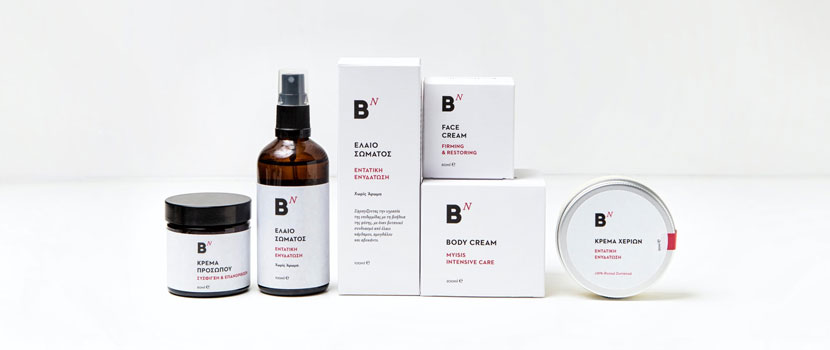 Choosing Label Adhesive for Specific Applications
Labeling often depends on the industry. Some common questions regarding label adhesive include:
What adhesive should I use for medical labels?
Medical devices and pharmaceutical companies need to ensure consumer safety, and tamper-evident labels and provide relevant information to doctors and patients with labels applied to their products.
Which adhesive will withstand cold temperatures the best?
If your product must withstand cross country shipping, it may be exposed to various levels of hot and cold temperatures. All temperature adhesives range from –65° F to 200° F.
What Label Adhesives Will Be Best on my Product?
While these questions are important to answer, label adhesives must do their job – and that is to stand up to storage and shipping needs. If your products spend a lot of time stacked on shelves, some labels with thick adhesives may start to ooze after a long time spent under high pressure. Shipping and storage labels and adhesives can help streamline distribution and production processes with careful selection. Medical labels also require sterilization; the labels themselves must not compromise the performance or safety of medical products. A medical and pharmaceutical label printing company can help a client develop medical product labels that are sterile and safe for use in medical treatment environments.
Making Your Final Label Adhesive Decision
Now that you know the different label adhesive types and your options based on different possible applications, you can start to decide which type of label adhesive would be ideal for your products.
Start by choosing the substrate or surface material on which your label will be applied. Depending on the product's environment, storage conditions, and final application, different types of labels will offer different levels of performance.
Next, you'll need to select the right type of adhesive. Removable adhesive labels are ideal for consumer products, medical devices, and will leave no residue on the product. Permanent adhesive labels are more suited to electronic components, food products, and other specialized products that require safety indicators or similar warnings for end users.
Your label is more than just the material and adhesive; you also need to choose the right colors including logo and product information placement to create an eye-catching label.
Some product labels may need laminate or finishing material to protect them from chemical exposure, variations in temperature and humidity, or UV exposure.
Royal Label has experience printing all types of labels, from tamper-evident permanent labels for medical products to removable labels for consumer products. We can help you create durable labels for virtually any application, so contact Royal Label today for more information.